Regular price
$497.00 USD
Regular price
Sale price
$497.00 USD
Unit price
per
Sale
Sold out
View full details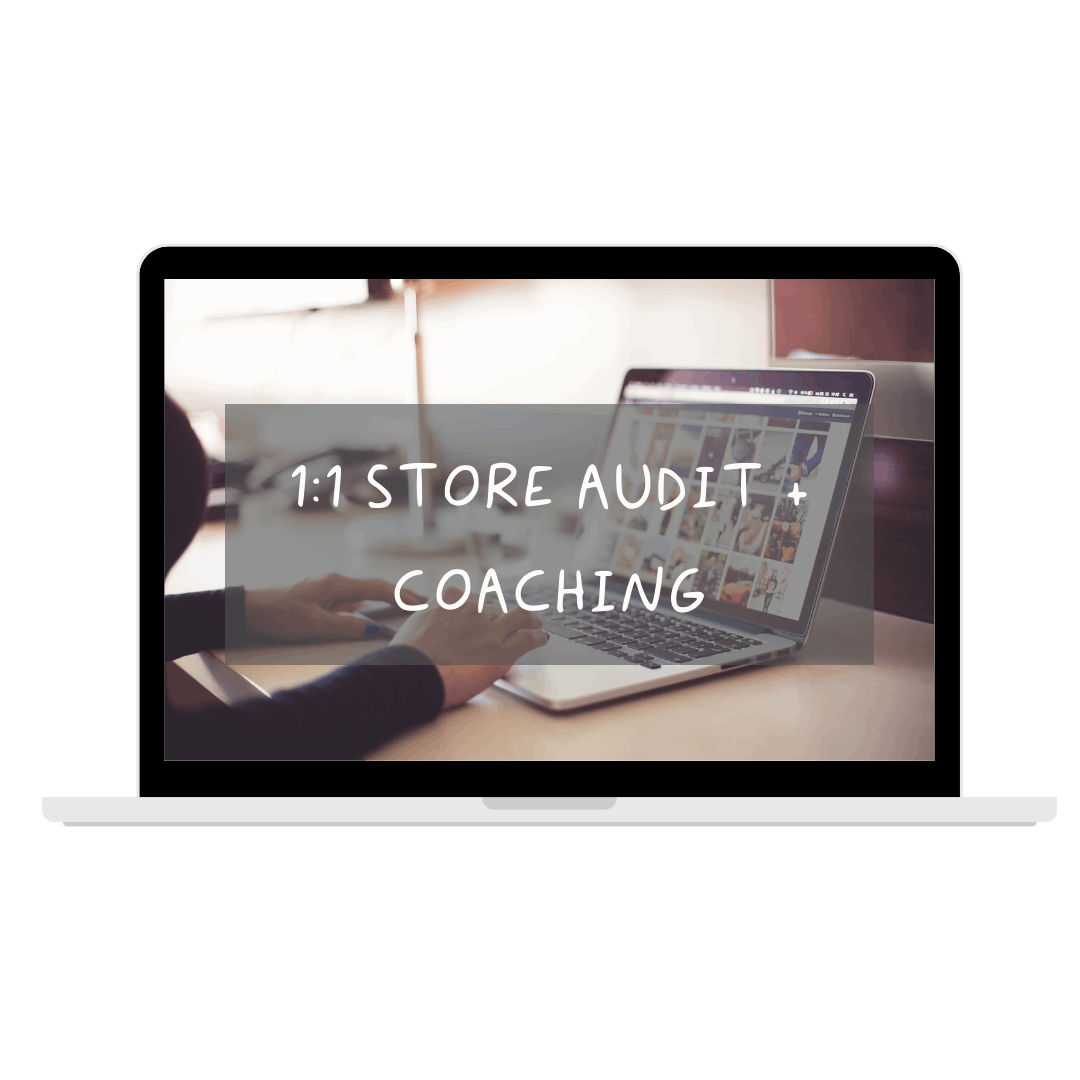 Comprehensive Shopify Store Review and Tailored Recommendations
Realize Your E-commerce Aspirations with Expert Guidance
Are you an ambitious entrepreneur or a driven professional ready to elevate your business? Confronting challenges like converting visitors, managing idle inventory, or securing that pivotal first sale can be daunting. That's where our revamped Shopify Store Audit & Action Plan steps in.
Introducing a Two-Session Approach: Each session lasts an hour, spaced out to give you the time to implement insights from the first meeting before diving deeper into the second.
Here's what the audit offers:
Session 1: Initial Audit & Recommendations
Comprehensive Review: We'll meticulously assess your Shopify store, spotlighting areas that demand attention. This could encompass everything from logo design, theme selection, and technical glitches, to enhancing product listings.

Tailored Suggestions: Post-audit, you'll receive bespoke recommendations tailored to your store's unique needs, ensuring you can captivate your audience and streamline functionality.
Between Sessions: Implement the insights, test the waters, and jot down any questions or challenges you face.
Session 2: Advanced Insights & Action Plan
Deep Dive: We'll delve into more advanced strategies, answer any questions from your implementation phase, and guide you on next-level enhancements.

Actionable Roadmap: Walk away with a clear, detailed plan on how to further refine and grow your Shopify store, from product creation, and inventory management, to store maintenance.
Ongoing Support: Our commitment doesn't end post-sessions. You'll benefit from continued support opportunities, ensuring you're never alone in your journey of implementing the action plan.
Our mission? To empower you to realize your aspirations, be it achieving financial freedom, skyrocketing sales conversions, or simply basking in the feeling of accomplishment. We're here to support your dream of breaking free from the 9-5 grind, working from any corner of the world, and cherishing quality time with loved ones.
Embark on a transformative journey with our enhanced Shopify Store Audit & Action Plan. Let's collaborate to ensure your hard work translates into tangible success.
Your partnership includes two dedicated sessions and the privilege to reach out for any follow-up queries or guidance.
Got questions? I'm here to assist. Reach out anytime.
Happy Customer!
I booked a 1:1 coaching/audit session in hopes of demystifying some of Shopify's features and improving my site. Veronica exceeded my expectations and assured me that she would provide additional assistance as I implement her suggestions. The personal time with her was well worth the investment. Would highly recommended!